Contact
---
Please contact MollyMae Whawell for all Glasgow Doors Open Days matters-
Email: molly@gbpt.org
Phone: 0141 554 4411
Address:
Glasgow Building Preservation Trust
Room 16 Wellpark Enterprise Centre
120 Sydney Street
Glasgow
G31 1JF
Facebook: GlasgowDoorsOpenDays
Twitter: @GlasgowDOD
Instagram: @glasgowdoorsopendays
#GlasgowDOD #DoorsOpenDays #GDOD2017
---
Media Information
We have all you need to write a unique and thrilling story about Glasgow and the Doors Open Festival.
Images: Glasgow has many impressive buildings on offer, why not brighten up your news story with a picture reel of Glasgow Doors Open Festival buildings. Feel free to use the Toolkit so long as the correct credits are used at all times and that Glasgow Doors Open Festival is mentioned.
For additional images click here or contact MollyMae Whawell, Events & Development Coordinator on 0141 554 4411 or molly@gbpt.org.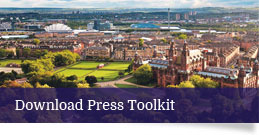 Media Releases
See all the lastest press releases below.
Watch this space for upcoming press releases