Be Involved
---
There are a number of different ways to get involved within both Glasgow Doors Open Day and Glasgow Building Preservation Trust. Donate any amount, become a member, volunteer during Doors Open Day, make a programme suggestion, submit an application for your building to take part or submit an application to organise an event or tour.
Become a Participant
Applications to be involved in the 2015 event have now closed. If however you think you've got what it takes to be part of our programme, you've got an idea for an event that aligns with our mission or if you think others might want to get into your building, get in touch anyway and we may be able to squeeze you in or plan ahead for 2016.
Donate or Become a Member
Supporting our event by either donating or becoming a member is a great way to do your bit in supporting Glasgow's Built Heritage.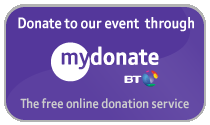 Volunteer
Volunteering has a number of benefits, find out more about buildings near you that need your help.
Programme Suggestions
We organise Doors Open Day for you to enjoy. So make sure you tell us what you want to see. Email programme suggestions to [email protected]