Donate
---
Doors Open Day is organised by Glasgow Building Preservation Trust and is funded largely by Glasgow City Council and other sponsors. Additional funding is still required to enable the festival to take place. Please help support us by making a one off donation or by becoming a member.
Donate!
Help to support Glasgow Doors Open Day 2015. This September we will be celebrating Glasgow's buildings, streets, parks, architecture, history and people with a programme full of walks, tours, talks, events and 100 buildings open for anyone to visit. To enable us to organise and coordinate this festival we need your help. Any donation makes a huge difference and helps us to continue delivering this FREE festival.
Help us promote Glasgows Built Heritage. Please donate today. Click below or call 0141 554 4411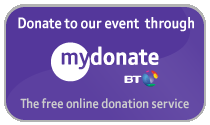 Become a Member
By becoming a member you will receive a host of benefits such as the Doors Open Day brochure sent directly to your door. Find out more about supporting Doors Open Day through membership.