19 Tresta Road  G23 5AA
James Chalmers, 1895
Category B Listed
This is Scotland's First Crematorium ever built! Visit this Gothic revival building and gain a unique insight into the history of the cremation movement, beautiful architecture, stained glass windows, high technology and considerate memorial facilities. Sensible footwear. Children permitted under close adult supervision.
Glasgow Crematorium offers a unique opportunity of immersing yourself in the splendour of Victorian ecclesiastical achitecture and witness the ingenuity in engineering design .Externally the building reflects a span of 120 years surviving the devastation of WW2Â  and fittingly reflects on the citys tragic loss in the form of 2 war cenotaphs contained in the walled memorial garden and commemorative stained glass windows.
To meet current industry and environmental demands, the crematorium has recently introduced Mercury Abated Cremation plant , a new heat exchange system to enable a reduction in the production of hot house gases and it is envisioned that the walled memorial garden will be planted out over summer to produce a sensory garden that is disabled accessible. Anecdotal tours ,a stained glass demonstration , perhaps a little promenade theatre  and who knows. some light refreshments . We look forward to see you during the Doors Open Weekend.
Part of the Childrens Programme: Children will be given the materials to design/make their own stained glass windows from paper and coloured tissue with art work being displayed in the crematorium building .
Discover Green Glasgow: We have installed fully Mercury Abated crematoria plant to reduce airborne stack emissions improving our environmental footprint , a new heat exchange heating system for the building which redirects waste heat through the boiler system reducing hot air.
Performances!
TRAM Direct Theatre Company is delighted to be back at Glasgow Crematorium for the 2015 Doors Open Day.  Saturday 19th and Sunday 20th September.This time around our theme is: "Green Glasgow�
A brief look at how Glasgow coped during the second world war with such slogans as " Dig for Victory� or " Make do and Mend� and many other fun filled initiatives including songs such as "Run Rabbit Run� and " Yes we Have no Bananas�
Performances at 10.30, 11.30, 1.30 and 2.30 on Saturday and Sunday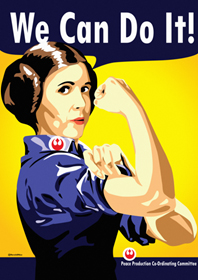 Number in Brochure: 52
Opening Times
Tours: Sat & Sun 10am -3pm; 3/4 hour. Meeting Point: walled garden waiting room
Access
Restrictions on Access: Both public and operational areas can be accessed under supervision, sensible footwear as the building contains marble flooring and numerous steps. Children permitted under close adult supervision permitted.
Limited Disabled Access
disabled access lift into Old Chapel and ramp access to New Chapel. The walled memorial garden and memorial arcade area is wheelchair accessible.
Facilities
Disabled Toilet
Toilets
Hearing Loop
Getting Here
Nearest Train or Subway Station(s): Gilhochill Train Station
Parking: Car Park Available On-Site Free of Charge
To front of Old Chapel, and to rear of building facing the New Chapel
Contact
0141 946 2895